SMUGGY STELLA
I have just been reading that the walking Smugfest, Stella McCartney has been awarded an OBE for "services to fashion". That's like me getting an award for services to teetotalism! In case you missed it she was also awarded Designer of the Year at the British Fashion Awards. Wonders will never bloody cease! On dreary, dark Mondays like this when I should be getting stuck into all the work piling up on my desk, (but my hip flask is distressingly empty), I simply have a quick traipse through Stella's website to cheer myself up. Stella's designs are lauded as being animal friendly, but they aren't exactly women friendly. There is always so much that makes me laugh. Take this for example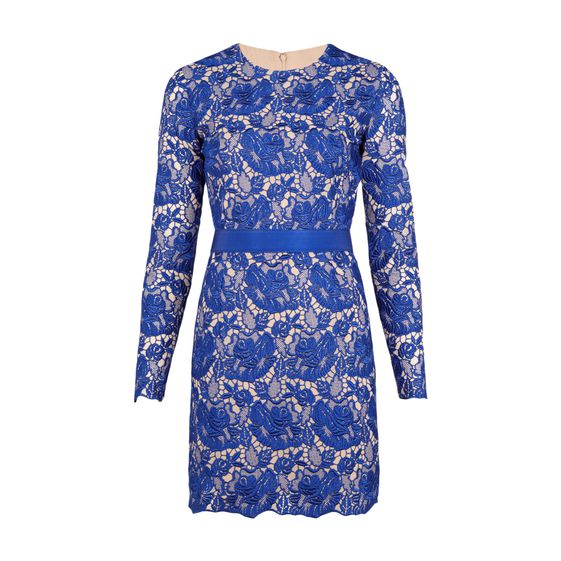 BUY ME!
This is selling for £2,995/€3,690/$4,812. And it's 80% polyester. As is Stella, herself, if her permanently shiny face is anything to go by. What a bargain! Now, it says that this is the Last one! on the website so skip on over there immediately if you have money to burn and want the silky soft feel of the world's most expensive polyester on your delicate hide.
If blue isn't your colour never fear, I have something for you too.
This is one of the most hideous jackets I've ever seen. The good news is, it only costs £1,120. This is also the Last one! - hopefully this is because it was the only one. It's a heady,luxurious mix of polyamid, elastane and ugliness. Alas, it's only available in the shade Clinical Depression.
We all know how important accessories are of course, so here we have my top pick.
This little beauty comes in at a mere £1,175. It's only available in this shade called Back on the Drugs. But you do get a lovely cheap-as-chips rhinestone for your money!
I just want to know who the hell is buying this crap? Because if you're that crazy and keen on wasting money, let's meet up and spend an afternoon in Paris together! Something tells me that if her squillionaire father Sir Paul was to suddenly drop dead, his auditors would find every cupboard in his mansion stuffed full of Stella's "designs". All with the tags still on. In fact he has probably spent most of his fortune indirectly financing her career to the extent that when he does shuffle off his musical coil there'll be nothing left for the rest of them to inherit.
I must now get back to looking very serious and pretending to be busy - it's called work, apparently. Why isn't Paul McCartney my daddy?