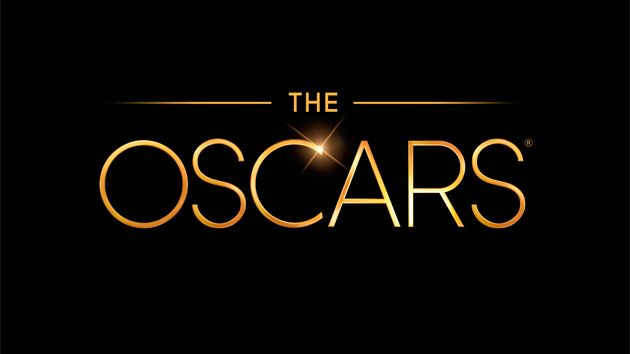 YAWW..WWW....NN
So, at first I thought I was watching one of those crazy American advertisements for a wonder drug to help those afflicted with Dyslexia and a bad case of Social Anxiety. But no! Apparently this really was the 85th Annual Oscar Ceremony. For a bunch of people who get paid millions of dollars to
act
for a living, their awkward, stilted, stuttering performances were breathtaking in their ineptitude. These people have made a career out of learning screeds of dialogue but barely one of them could tear their frozen faces and glazed eyes away from their new best friend - the auto-cue Most of them looked like they were staring down the barrel of a shotgun, and if I'd had my way, most of them would have been. I hated Seth MacFarlane's smuggy, self-satisfied hosting of the event. But HE loved himself non-stop so that's all that matters.
MINE, ALL MINE!
Well, we can all breathe a sigh of relief that that needy, fake, attention-seeking missile Anne Hathaway, finally got her grasping claws on an Oscar statuette. Did you see the
genuine
smiles on the other nominees? They were on the edge of their seats because Lord knows what she would have done if she hadn't won. Nobody else wanted to be responsible for this bitch blowing the place up or spraying the audience with acid. She HAD to win. She certainly expected it. So, as far as the other nominees were concerned, losing out on an Oscar was a small price to pay for remaining alive and unmaimed. Just as she hoped and planned, there was a lot of discussion about whether those protuberences on her chest were dress darts or nipples. Really? Not that difficult when you recall that this is the demure little flower who showed up to a premiere and flashed her labia at a waiting camera. Then jumped up on her high horse (knickerless, of course) and criticised us all for looking! Do you really think she'd hesitate to showcase her nipples? I'm just surprised the bib of her ugly dress didn't dramatically fall down while she was squeaking out her "It's MINE, Bitches!" speech. (Some poor sucker in wardrobe will get fired for that non-malfunction) "It came true" she gasped, and went on to thank the world for giving her what (in her opinion) was rightfully hers anyway.
SHAVE ME FROM MYSELF
I almost don't mind Ben Affleck. Big of me, I know. Everyone seems to think that it's very touching and romantic the way he keeps thanking his beautiful/wonderful/ gorgeous/amazing/incredible wife every time he wins an award. He also thanked her this time around for "working on their marriage"! No doubt while he was off "working" on some twenty year old starlet (s). So, I suppose what he really meant to say was. " Yes, she caught me cheating again, but we're still together." That beard has to go. It has now been around longer than George Clooney's, but at least she has a name.
ANOTHER BEARDED WONDER
DanYell Day Lewis. Jesus Christ, he's only made around two movies yet he's won
three
bloody Oscars now. How?! (Yes, I know he's made more than 2, but really, for a so-called method actor he always sounds and acts the same to me). I hate it when he raises his voice. He totally ruined Last of The Mohicans for me when he shouted every line as if he was at a cattle auction. I seriously just don't understand how everyone thinks he's some kind of genius. When he won this Oscar he even shook his
own
head and said wonderingly " I just don't understand how all of this happened". Yes, you and me both, DanYell. Poor old Sally Field got nothing, except the thrill of putting on weight to play the part of his annoying wife. Usually in Hollywood, when a woman makes the ULTIMATE sacrifice and puts on weight to play a role, this by itself is automatically deemed Oscar-worthy! Here's hoping they at least let her keep her wonderfully ugly gowns and the ear-plugs she must surely have needed to drown out both her own and Daniel's brain-pulverizing accents.
SALLY FIELD in LINCOLN
I have now come to terms with the fact that I hate Bradley Cooper with a vehemence I usually reserve for child-molesters. He has all the genuine warmth and charm of a psychopath. Except psychopaths are usually pretty good actors.
PSYCHO EYES
Then we had the Bond Movies tribute. Another yawnfest. I love Adele but hated that bloody terrible Skyfall song about the sky "crumbling". I have to bite down hard on a wooden spoon every time I hear it. I don't know how the Hell this was deemed worthy of an Oscar, I wouldn't have awarded it a chocolate button. Then again, look what it was up against - a truly terrible ditty from TED and a reach-for-the-Xanax dirge from Les Miserables. OK, you can keep your Oscar, Adele.
Other
lowlights
highlights:
*
Jennifer Lawrence wearing a ridiculous sofa on her ass, masquerading as a dress. It must have felt like walking in quicksand.
*
Renee Zellweger and Catherine Zeta Jones! If Renee has anything else done to her face she won't be able to open her squinty little eyes at all and will have to be legally classified as blind. And what on earth has happened to CZJ? She appears to be morphing into Victoria Beckham's slightly chubbier big sister. I also can't forgive her for miming. Although that may have been an act of mercy.
JUST WEIRD
*
The mumbling, bumbling, stumbling, shark-eyed mess that is Kristen Stewart. This charm-free little skank makes me want to claw my own eyes out so that I never have to look at her again. I hope her accountant steals most of her earnings and she ends up living in a dumpster having developed a fatal addiction to glue-sniffing. Other than that, I wish her the best!
*
Nicole Kidman desperately having to remind the comatose audience to clap every 10 seconds. The
ONE
thing that audience is there for, and they need prompting?
*
Russell Crowe stomping and
singing
shouting shamelessly across the stage. This was the funniest part of it all for me.
THANK YOU!
to whoever give the go-ahead for this fabulous piece of miscasting.
NO SHAME
*
Charlize Theron (with her brutal haircut) forgetting that the man is supposed to lead and dragging that dullard Channing Tatum across the floor like a rag-doll. Then
faking
acting all coy and embarrassed when Dustin Hoffman huddled into her armpit and complimented her dancing skills. Ugh.
*
Michelle Obama presenting an award. Of course she was showing off those bloody arms again. Does she have any other features? I've worked out that even if I used both of my legs, that bitch would STILL beat me in an arm-wrestling competition. Somebody throw her a cardigan. Weld it on, if you have to.
WRESTLING CHAMPION
I'm sure I've missed out loads of great moments, (yeah, right!) so feel free to remind me! Now, I'm off to watch Mr Crowe again, because there's nothing like a good laugh to set you up for the day!
MEOW!